I have had the great opportunity to fly to Kenya as part of a fellowship program sponsored by Mass General Hospital (MGH) and Rhode Island School of Design. The purpose of the fellowship was to implement the designs we have been working on throughout the last semester for a hospital in Sagam, Kenya aptly named Sagam Hospital.
My flight to Kenya was quite an eye opener. Prior to my flight, I had asked my professor if I should bring my drone so that I can survey the hospital from an aerial perspective. He had said that it was a good idea so I brought it with me. When I arrived in Nairobi, it turns out that it is illegal to bring drones to Kenya without prior permission from their government. The immigration officer gave me two choices, either pay tax or he'll confiscate it and I won't be able to get it back. As I was not ready to permanently depart with my drone just yet, I asked if I can opt for the tax and asked for a receipt. His expression completely changed and just left me at the office for about 20 minutes. He then came back and told me that I cannot pay for the tax. For a moment, the officer just stared at me looking puzzled and told me that he really wanted to help me out. Again, he walked out but this time another officer approached me. This officer told me that I should just put a 100 USD and place it in between my passport then hand it to the other officer. He blatantly told me that this is the only way and he apologizes because he knows it's corrupt.
I grew up believing that some values are not grey and not worth compromising. One of these values embedded within me is to never steal and to resort to corruption. This situation tested that value to its limits. It took me some time to decide but when I did I chose to just leave the drone behind. It was not worth losing a part of myself that I hold very dear. Fortunately, when I told the officer that I was not going to bribe him, he told me that I can just deposit it in the airport and pick it up when I head back home to Manila in 3 weeks time. In my short amount of time in this earth, I have come to realize that there are those that make life more difficult, as to make profit from it. Thankfully, with this small act of rebellion against the system, I not only kept my drone but also kept my values intact.
This drone has caused me much headache when traveling. I had also been hassled when I brought it from the US to Manila when I was coming back home last December. Rest assured, I will definitely not be traveling with a drone ever again. It is just not worth the hassle.
Existing Nairobi international airport, I had to walk to the domestic airport which was about a 10 minute walk. Strangely, when I exited, the entire country seemed to have halted. Cars were left in the middle of the road and people were just standing as if waiting for something or someone. As it turns out, Obama was actually on his way back from his trip to the country. As I entered the domestic airport and entered my gate, I saw Air Force One on the tarmac. A thought then entered my mind, "no wonder it was so difficult to bring in the drone".
From Nairobi, I then flew to Kisumu. As I arrived, I was welcomed by Jeffrey, one of MGH's program coordinators. When I got the chance to talk to him, it turns out that he had just graduated from Harvard and mentioned that he knew someone from the Philippines that lived in the same dorm. To my surprise, it was Michi Ferreol, a classmate from my high school. Even in Kenya, I still find mutual friends. This world is truly small.
We were then picked up by the hospital fellows, Carla, Sara, and Rita, and one other coordinator named Ninja (nickname because her name was also Sara). The drive from Kisumu to Sagam was about an hour long but felt like five because of the very bumpy road. When we finally arrived, I was pleasantly surprised to see the house that we were staying in. The house included hot water, WiFi, and my own room. For my first night in Sagam, I slept like a baby.
The next day, we went to the hospital, which is about a 20 minute walk from the house. The view from the walk is breathtaking, making every morning a journey.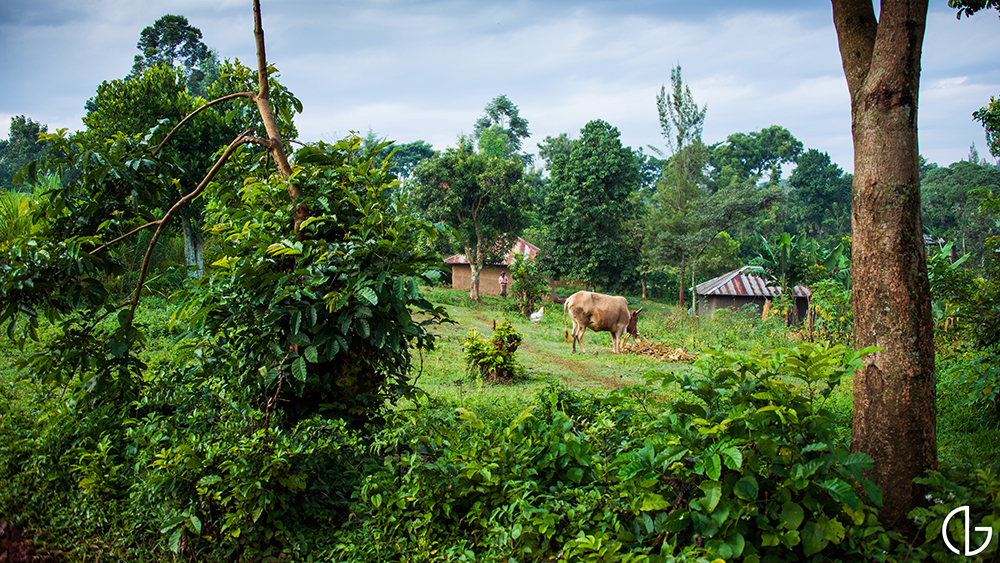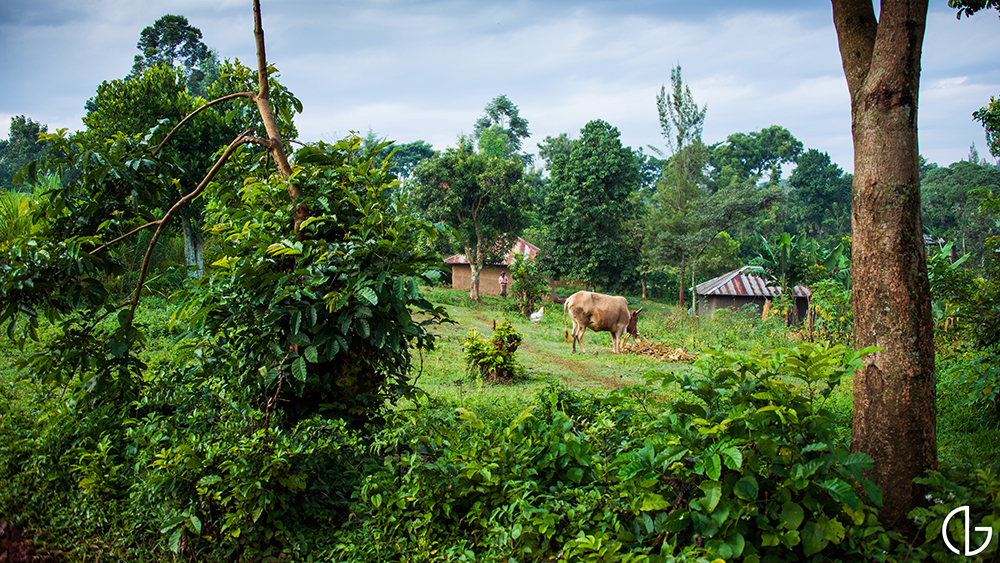 When we arrived to the hospital, I got a tour from Carla, one of the fellows who is a pediatrician from Boston. After the tour, I got straight to work. One of the projects that my class worked on during the last semester was the third floor of the hospital. Sagam Hospital had recently undergone an expansion and built a new building housing an emergency room and ward at the first level, private rooms on the second, and an innovation lab named African Institute for Health Transformation on the third. Most of the class focused on the third floor, but I chose to look at the entire hospital as a design opportunity. Therefore, I was not very involved with the given project because I gave myself a different one. However, being one of two students that were given the fellowship and being the first to arrive, I was in charge of implementing the designs.
My first task on site was to evaluate current conditions of the third floor and to make actual measurements. Afterwards, I came to realize that these dimensions were quite different than the ones given to us in class. I then had to redraw the floorplan and redo the 3D model of the space. From there, I then proceeded to adapt the designs drafted in class to the new dimensions. As I continue to work while being on site, my belief that architects must always be on site to design was strengthened. There are so many aspects of the site that we could not have possibly taken into account of such as the sounds of the birds from the tree next door. From my observations of the site, I then proposed several changes to my team who were still abroad, which involved me much more in its design.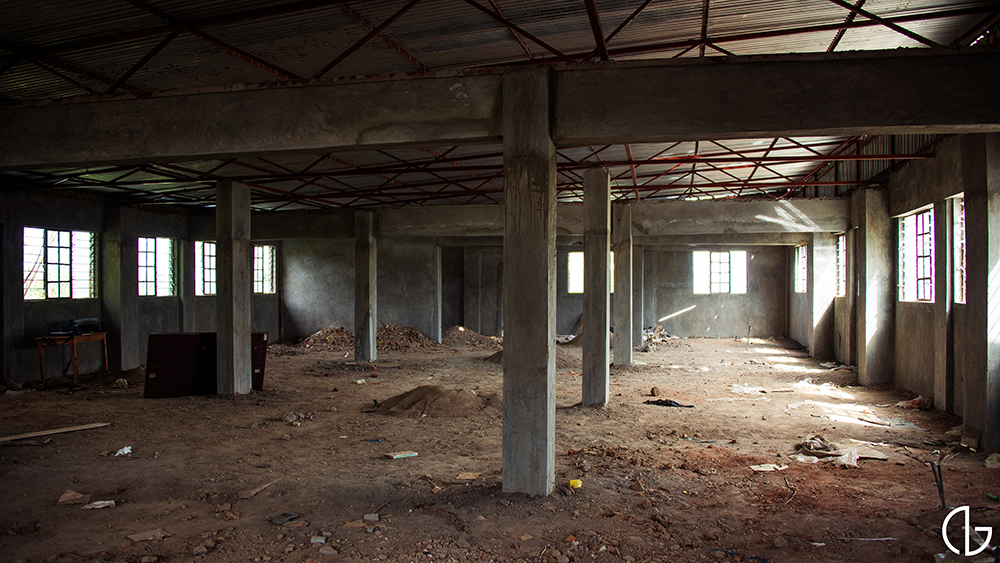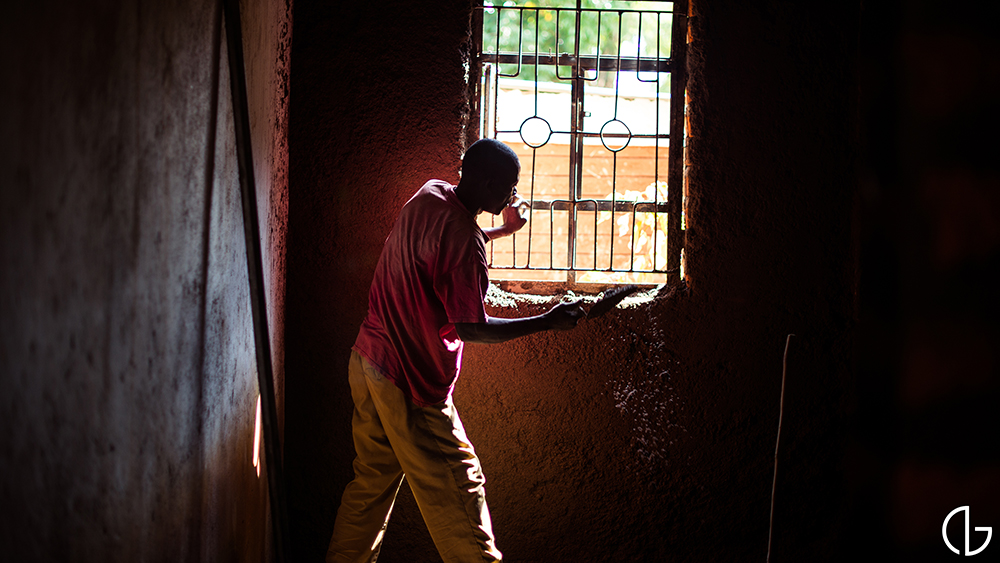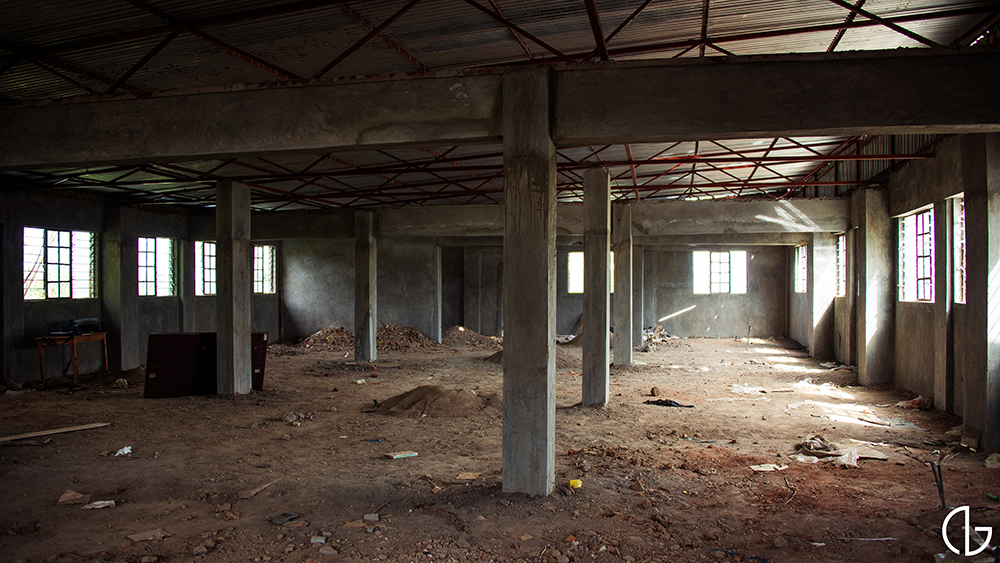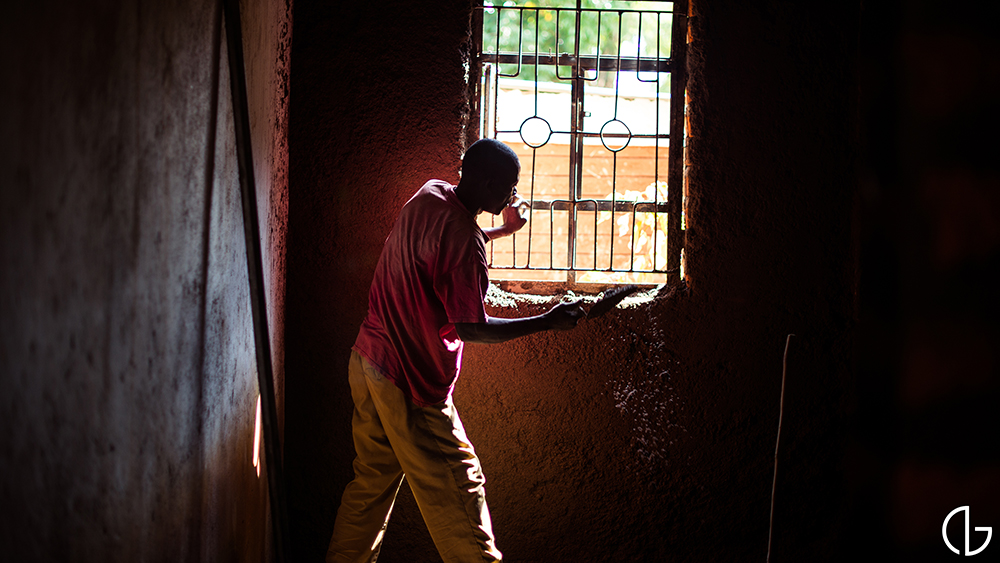 After an entire morning of measuring and redesigning, the fellows and coordinators invited me to lunch at the hospital canteen. Admittedly, I was not able to research the traditional types of food they offer in Kenya and was then very confused when I was handed the menu. Thankfully, the others saw my struggle and helped me choose the Sukuma and Ugali. Sukuma is very much like Kale and Ugali is this grounded corn thing that is similar to rice. It was quite a culinary experience.
Apart from my work on the third floor, I spent the afternoon making a floorplan of the entire hospital using nothing but a tape measurer. I then found an app on my phone called EasyMeasure which uses the camera as a measuring tool. This made it so much easier to measure long distances. Having access to every part of the hospital has already made the trip worth it. I have learned so much about hospital architecture and design by observation alone. I even got to watch some simulations that were very educational. My entire first week was devoted towards the design of the third floor and its implementation included finding materials, costing, and phasing. I also spent the week on documenting the entire hospital and then analyzing its strengths and weaknesses.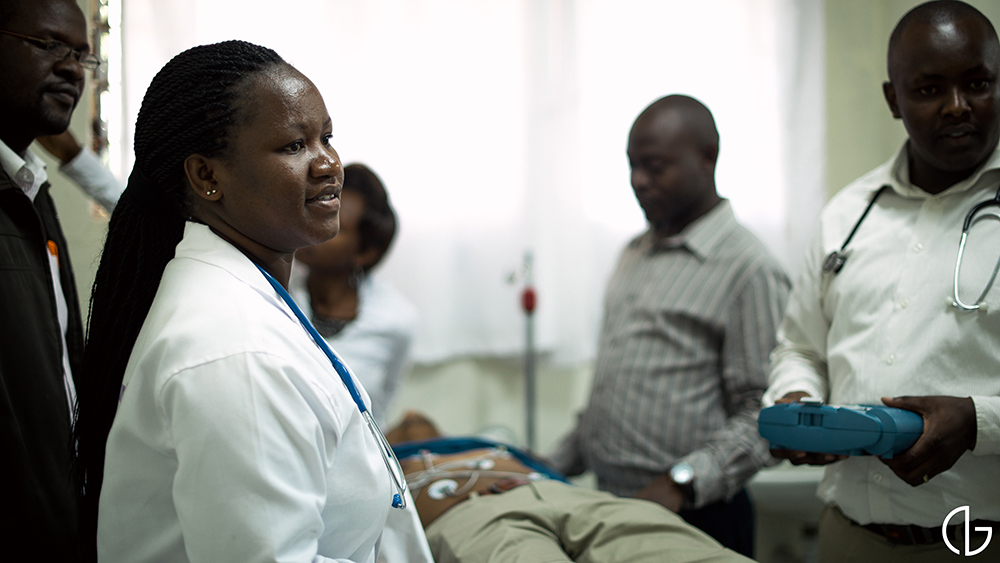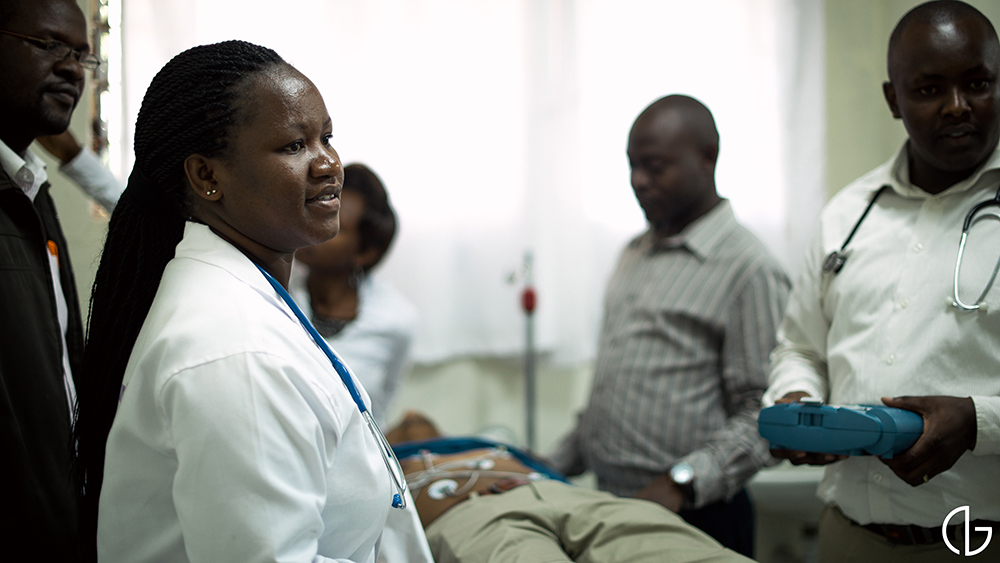 As the week progressed, I was able to adapt the designs to the actual conditions of the site. However, when I tried getting more instructions and feedback from the team, they were not able to respond. Our design team consists of two professors that taught us last semester and one other student. Being the first one and only one present on site, there was a lot of pressure. Furthermore, for the entire week, I had little support from my team due to communication difficulties. When I was at the peak of my capabilities, my girlfriend back home pointed out that this was an opportunity for me to learn more. That helped a lot. I had almost forgotten why I had come here in the first place. I came here to learn, and to share what I have learned. I am fortunate to have so much trust and responsibility given to me and I just have to fully embrace it.
On Saturday, the fellows, coordinators, and I traveled back to Kisumu for the day to just hangout in the city. It was a great break because I have been working consistently throughout the week. Our first stop in the city was this rooftop bar called the Duke of Breeze. After a very relaxing snack and sparkling water, we headed for our next stop, Kiboko Bay. This place is definitely a place to visit. Aside from their great accommodations, they offered some hippo safari tours.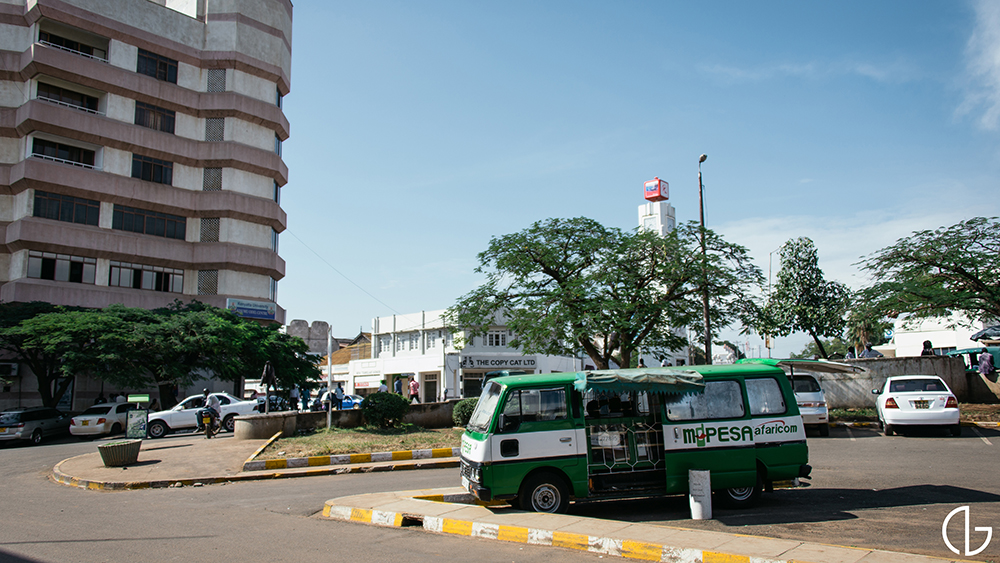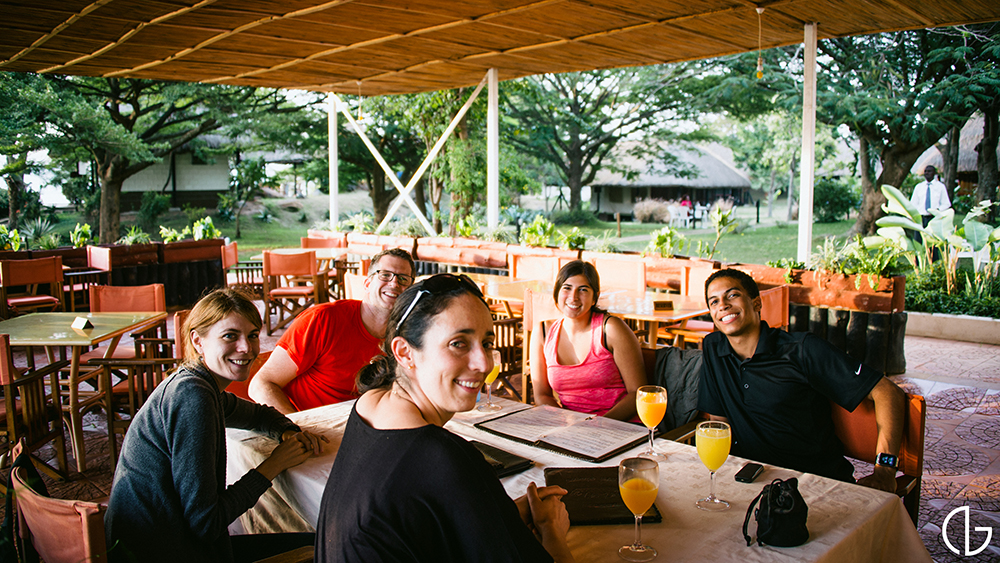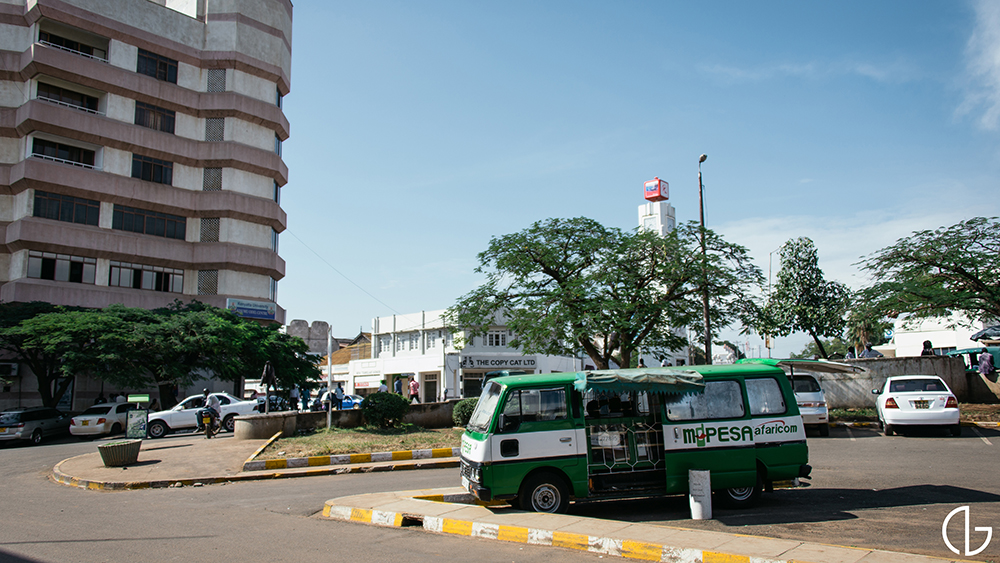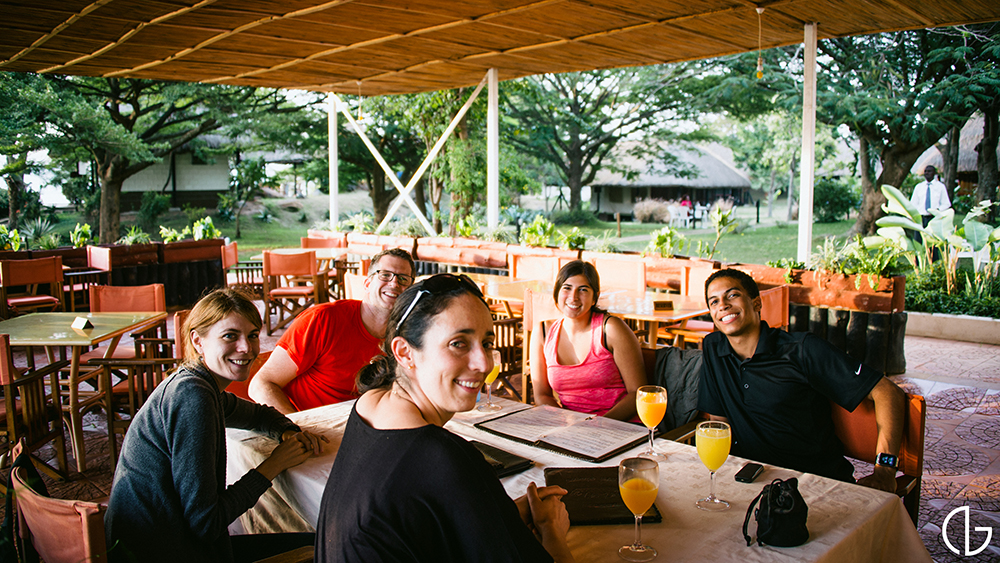 For Sunday, I just stayed at the house and worked on the drawings that I was going to present to the owner of the hospital, Dr. Rogo on Monday. I acknowledge that it was not cheap for them to fund this fellowship, funds that could have been used for the operations of the hospital. They trust that I will pay off their investment, which makes this a very large responsibility. I hope that in my short stay here, I could leave a lasting impact. A mission I will bring with me wherever I may be. I often forget that my family and God has invested in me as well, hoping for a positive impact in the world.